THEY'RE BOLD. THEY'RE BRAVE.
THEY'RE BOLD. THEY'RE BRAVE.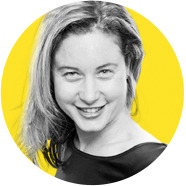 Alanna Nathanson
Co-CEO and Chief Creative Officer
Alanna is one of those rare creatives that actually loves business, so…she started one. Pre-G&G, she's grown brands in every category, while winning a multitude of top industry awards. Today, she's proud to have helped build G&G into an A-list indie shop, which has won both creative accolades as well as business ones. While overseeing meaningful, memorable work that drives success, she has also instructed at the Miami Ad school and most impressive, been known to pair the right Cabernet with fries.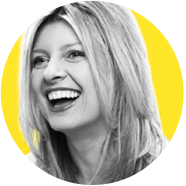 Natalie Armata
Co-CEO and Chief Creative Officer
Natalie has always made the impossible possible. No challenge has been too great: from rising to the top of her field in art direction and design, to running an income property mini-empire, to starting an advertising agency, she can simplify the overwhelming into the achievable with her razor-sharp vision, resilience and tireless energy. She's worked on every category and at top agencies, while winning national & international awards in the process. She mentors students, speaks on panels and has taught at the Miami Ad School. She fearlessly launched G&G based on her own ethos: Be Brave, Be Decent.
As one of the only female-founded agencies in North America, we know the value that a different perspective can bring to any creative problem. It's that diversity of thought and experience that we bring to our clients and cherish in our people.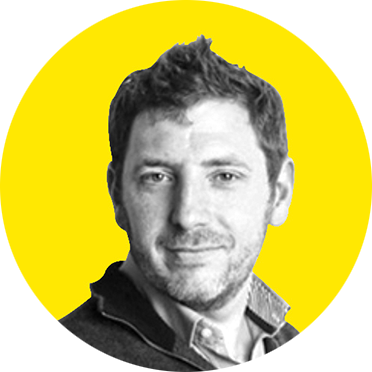 Doug Potwin
VP, Head of Strategy
Doug is a strategist's Strategist, with over twenty-five years of experience in the industry at some of Canada's top agencies. He is a minimalist at heart, which is reflected in his mantra: Strategy is about making choices. Throughout his career he's helped clients in a range of categories make the right choices; the insights he's mined have informed work that has won many awards in Canada and beyond, while driving those businesses forward. When he isn't exercising his professional curiosities about something or someone, he can be found kicking a ball around the park with his kids or lamenting the fact that he's a Toronto Maple Leafs' fan.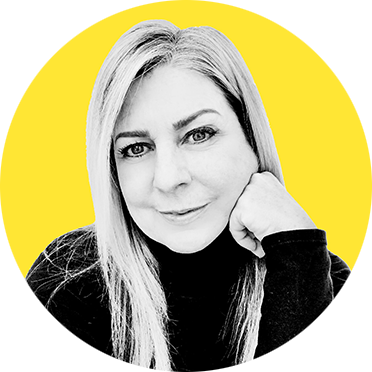 Mary Ruf
VP, Business Lead
Anyone who knows Mary will tell you just how hyper-competitive she is. Which is not that fun when you're trying to beat her to a parking spot, but certainly comes in handy when leading business for our clients. Over her 20 plus years in the business, that fierce spirit has led to plenty of industry-disrupting work with all of the awards to prove it. More importantly, it's led to phenomenal business growth for her clients. A true believer in "people first", Mary fosters a spirit of collaboration and innovation for her colleagues and clients with an unwavering desire to position them to do the best work of their lives. Of course, as mentioned, if you see her on the road, steer clear.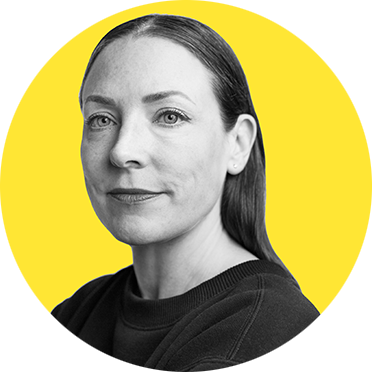 Sally McConnell
VP, Business Lead
As VP, Business Lead, Sally manages the people and processes that drive exceptional results. She has a keen ability (some say sixth sense) to identify and remove barriers, allowing everyone around her to be and do their best. Her skills and instincts have been finely tuned over the past 20+ years, working with prominent brands, including Canadian Tire, TELUS and Bell, along with her experience in the U.S. working with Capital One Bank and Verizon Wireless. Sally quickly gets to the heart of any matter and provides solutions that are both pragmatic and optimistic. This also comes in handy when trying to get her son to look up from his video game.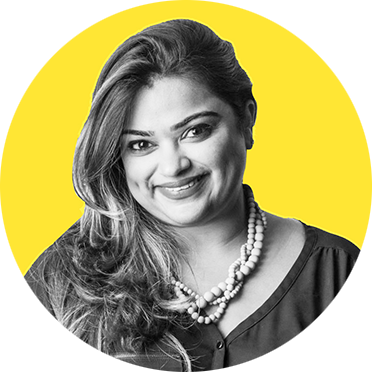 Mahak Goel
Director of Finance
Whether it's managing comprehensive accounting tasks, analyzing financials and budgets, leading system implementations or producing detailed financial reports, Mahak remains the voice of calm and reason. As a CMA and CPA with a B.B.A, she's a triple threat in the accounting and finance game. Some accomplishments include bank refinancing & financial restructuring, mergers & acquisitions, change management, business turnaround, and strategic initiatives. This brilliant mind isn't just weighted on the left side – Mahak is also a stunning visual artist in her free time. Did we say triple threat? Make that quadruple (math people.)